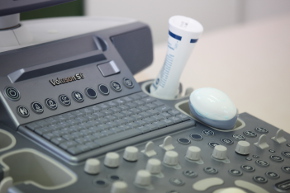 Sonographic Tubal Patency Test
The tubal obstruction is the most common cause of infertility in women. Up to now the tubal patency has been examined during laparoscopy under general anesthesia. Now it is possible also outpatient without the need for anesthesia!
The examination called HyCoSy (Hysterosalpingo-Contrast-Sonography) we perform using a special disposable catheter and contrast foam under ultrasound control. The examination last about 15 minutes and we can see the resust immediately.
Total Price: 150 EUR.